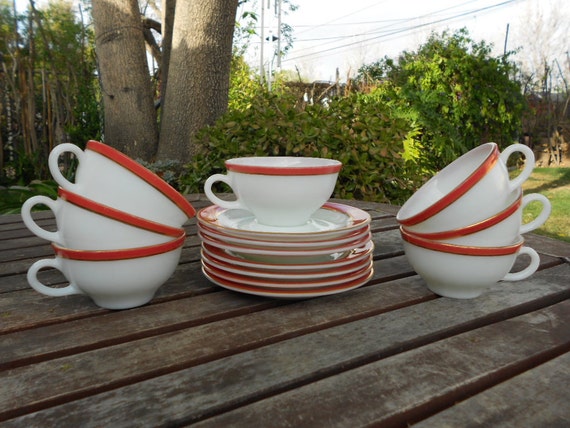 Hi all!
I am offering 7 teacups & saucers.
They have a flamingo pink and gold trim.
There are no chips, but there is wear to the color on the rims that I could not get show up in the photos.
Some show more wear than others.
Here's the link:
https://www.etsy.com/listing/105896339/flamingo-pink-pyrex-teacups-saucers
use coupon code IHEARTPYREX15 for 15% off!
Hope you can visit my new blog, and join me as I slowly but surely photograph my Pyrex collection for all of my friends to see:)
http://pingosweet.blogspot.com/2013/02/pink-pyrex.html